Often people have seen their babies smiling when they are sleeping. Is he or she dreaming? Can a baby watch dreams in their sleep? If yes, then what are they dreaming about? Can they understand things more clearly then we expect them to?
After all, watching a dream requires some sort of sense of things around us. How can a child which cannot even speak and understands nothing can dream? Also, if baby dreams, what are they possibly dreaming of?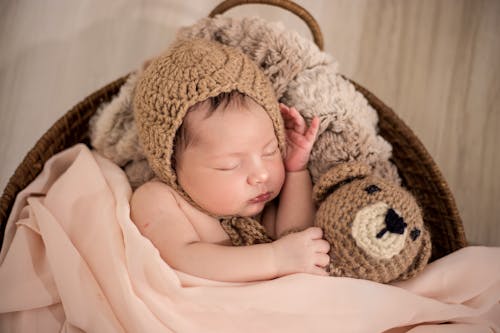 What Do Scientists Know?
Even the scientists don't have an answer to this question that whether baby dreams or not. They cannot say anything clearly about it. The biggest hurdle here for scientists is that they cannot have access inside the brain of a child. Much research on the human brain is going around the world but scientists do not have a clear answer about the question of baby dreams. There are some theories around.
One of these theories says that children may smile because of passing gas. But the matter of the fact is that they are not sure about it. Besides, many of the proven facts by scientists have been proven to be false in the last ten to fifteen years.
How A Baby Can Have A Dream?
This is a very interesting fact. Scientists have done some research on babies with what they already know about sleep. We all know about REM sleep or rapid eye movement sleep. When we are dreaming our eyes are moving rapidly. Another fact about sleep is REM sleep waves. Very few people know about it.
These waves occur in our brain while sleeping. Studies have found that babies have these REM waves and REM sleep while still, they are inside the womb. Although scientists cannot draw the conclusion that baby dreams can happen, they also cannot deny these facts.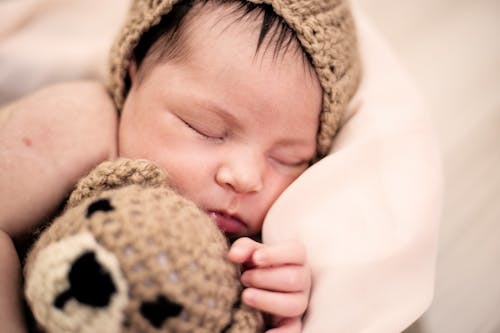 Do Babies Have Scary Dreams?
Some people feel that baby dreams can also turn scary. Some people have noticed this with their babies. They have found that their babies often start to cry in their sleep. This kind of dreaming is only seen in kids older than 2 years of age. The reasons for such dreams can be many. Maybe it is some kind of fear or something they might have seen on television screens.
Today we have acquired ourselves with lots of gadgets and technologies like a smartphone. Our children are also in touch with these devices. They might have seen things there which they found scary and later dreamt about it.
What To Do When Baby Is Dreaming?
Many people may think about what they should do when the baby is dreaming. We should not disturb the child when they are dreaming. Baby dreams are the least harmful things. Especially if your baby is having a dream and he or she is smiling there than there is nothing to worry about.
Even if your child is having a bad dream. We must let the dream sequence complete. Only if there is a serious problem with the children then only we need to have a concern about it.
If such a scenario is present, then parents should carefully start observing their children's daily activities. They should observe for a week at least. This might give them some clue about what is going wrong with the children. If you just love your children and take proper care of them then you will not have to worry about such things.