If you are a new parent, you might be feeling lustful to make your baby sleep properly during the night. The struggle is definitely real. You often lookout for sleeping tips to make your baby fall asleep at night. But when it comes to the baby sleep, it differs from one baby to another. Some may be able to sleep peacefully at night without facing any troubles.
While there are some who struggle to settle down and aren't able to sleep properly. This disturbs the parent's sleep as well and it becomes difficult to cope with their day to day activities. If your baby isn't able to sleep properly, here are some sleeping tips to make sure that he/she gets a peaceful sleep.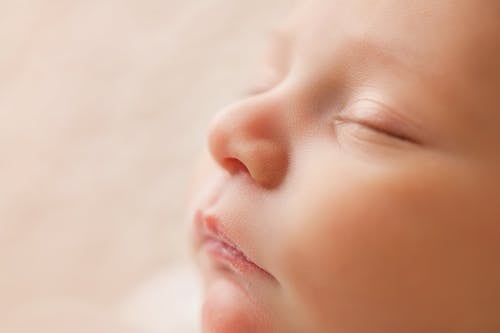 1. Establishing A Sleep Routine
As a parent, you must take steps to establish a proper pre-sleep routine for your baby. This will ensure that your baby sleeps peacefully at night. For example, give your baby a warm bath before putting them to sleep. You can skip using soap, and just bathe them with lukewarm water.
This will, in turn, induce drowsiness and your baby will fall asleep eventually. You can also put them to their cradles and swing them for a while so they fall asleep. If you follow a bedtime routine daily, it will make sure that your baby falls asleep sooner and gets a peaceful night.
2. Offer The Last Feeding: This Is One Of The Best Sleeping Tips
You can breastfeed or bottle-feed your baby before putting them to sleep. This will ensure that they wake up less often at night, and both you and your partner can have a peaceful sleep at night. This is one of the best sleeping tips that most of the parents inculcate in their baby's sleeping routine. To start, you gently wake them up and feed them until they fall asleep or feel drowsy. Then, once you are assured that they are fed enough, you can put them back to sleep.
3. Avoid Making Eye Contact
You would probably be singing to them during their feeding hours but avoid making any kind of eye contact with your baby's eyes at night when you are trying to make them sleep. Studies have concluded that when you make eye contact with your baby, they are less likely to fall asleep and stay more awake. This would, in turn, make it difficult for you to put them to sleep. You can gaze into their eyes and talk to them as many times as you want during the day. But avoid doing it at night while putting them to sleep.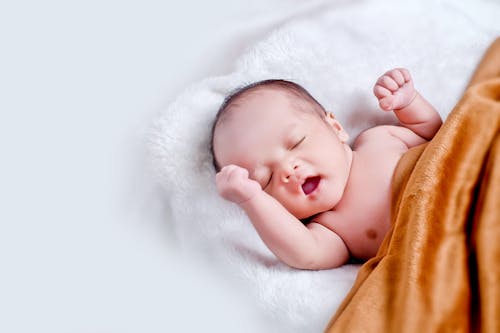 4. Regulate The Room Temperature
Our babies are just like us when it comes to a cozy environment for sleeping. Just like we prefer warmer room temperatures during the day and cooler at night, our babies prefer the same. Make sure that you keep regulated room temperature in your baby's room when they are sleeping. Make them feel comfortable by adjusting the temperature and they will be able to sleep much peacefully during both daytime and night. This is one of the sleeping tips most parents inculcate.
Another Best Sleeping Tips Is Dimming The Room Light At Nights
If you use dimmer lights during the night-time, it makes sure that your baby falls asleep sooner. You might be surprised to know that lights play an essential role in regulating the cardiac rhythm in your baby. If your baby is facing difficulties in falling asleep at night, you can use dimmer lights and make them fall asleep. You can keep the room lit during the day, but make sure that you dim them at night.
Now that you know these sleeping tips for your baby, introduce them to your baby's sleep routine and they will not face any difficulties in sleeping at night.